The scenery in Hangzhou varies throughout the year: In the Spring, there is a sea of flowers in Prince Bay, in the summer you should check out Shanghe lotus pond and view the moon from Qiantang River. In autumn, you can witness multi-colored leaves fluttering through the air along North Road. In winter, you can view the magnifecnt sight of snow on The Broken Bridge. According to a Chinese proverb "like there is a paradise in heaven, Hangzhou and Suzhou are paradise on Earth." Have you been to any of these places below?
1、Prince Edward bay. The sight is the most overwhelming with beauty when the Cherry Blossoms bloom.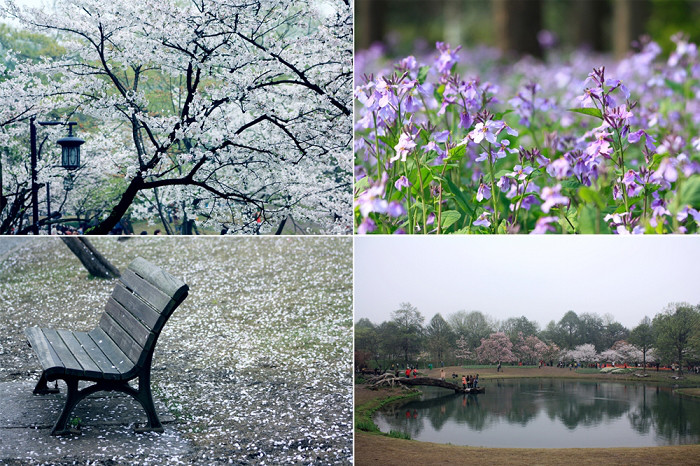 2、Gaoting Mountain. There are thousands of peach groves with many varieties of peach blossoms. Aside from the beautiful sights, many people visit this mountain to experience aspects of folk culture.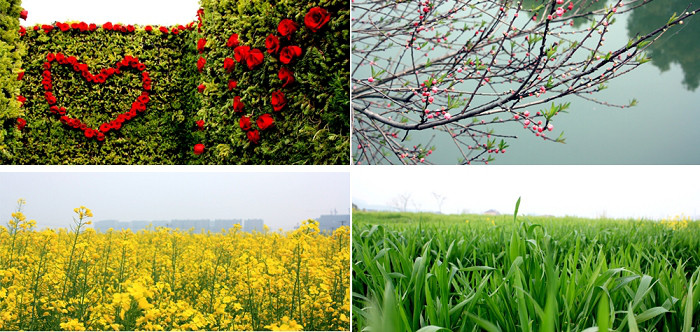 3、Liangzhu Culture Village. The Liangzhu Culture Village is very green and has clean streets. The Liangzhu Museum and the beautiful Delta hall are the sights that I love the most.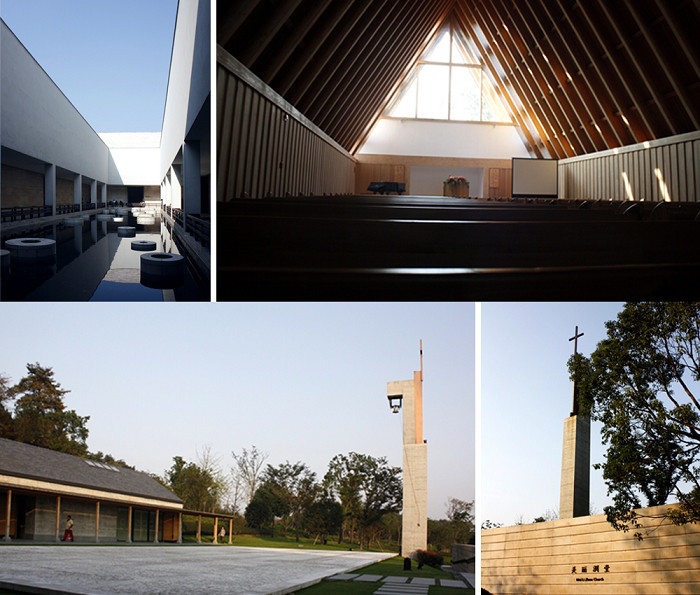 4、Hangzhou Cuisine Museum. Jiangyangfan ecological park is in view from the museum, providing for a beautiful sight. Inside the museum you can see people eating various types of Hangzhou cuisine that have been served in palaces and even on the street.
5、Xixi Slow Life Street. A beautiful street lined with greenery.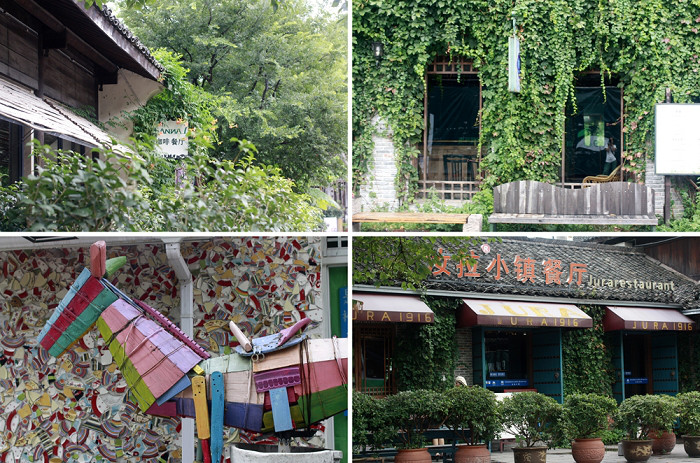 6、MeiJiaWu Village. You can see the the whole Meijiawu Village from the top of the green tea hills. This can make you feel very relaxed and happy.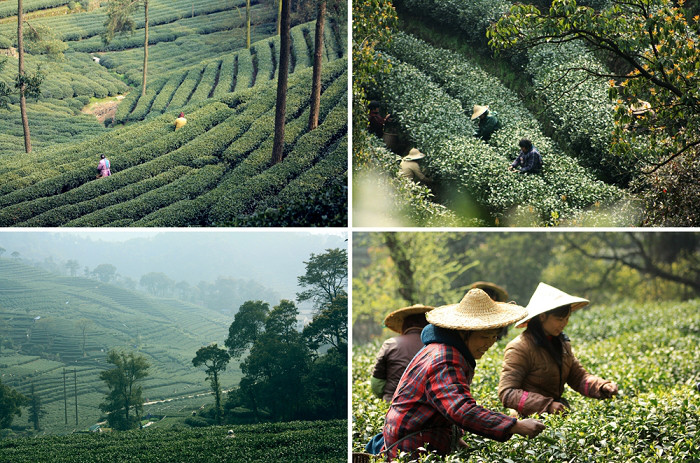 7、Amanfayun. This is Hangzhou's most expensive hotel. It provides low-key luxury living in a nearby temple.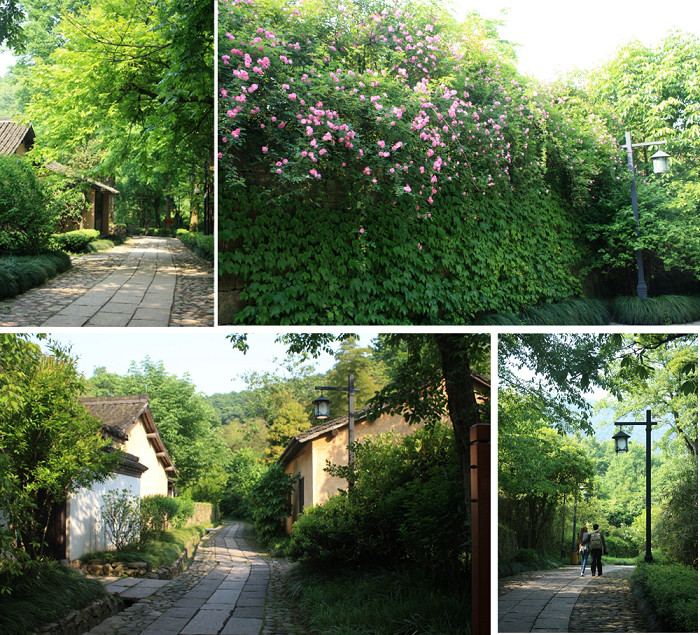 8、Binjiang White Horse Creative Park & Xianghu. Binjiangas is an especially eye-catching creative park located in the Binjiang suburbs. Xianghu provides a great viewing point.
9、The Southern Song Imperial Street. The Southern Song Dynasty Imperial Street is connected with Hefangjie Street as well as High Silver Street. This street is full of flavor. Idle down this street to experience all it can offer!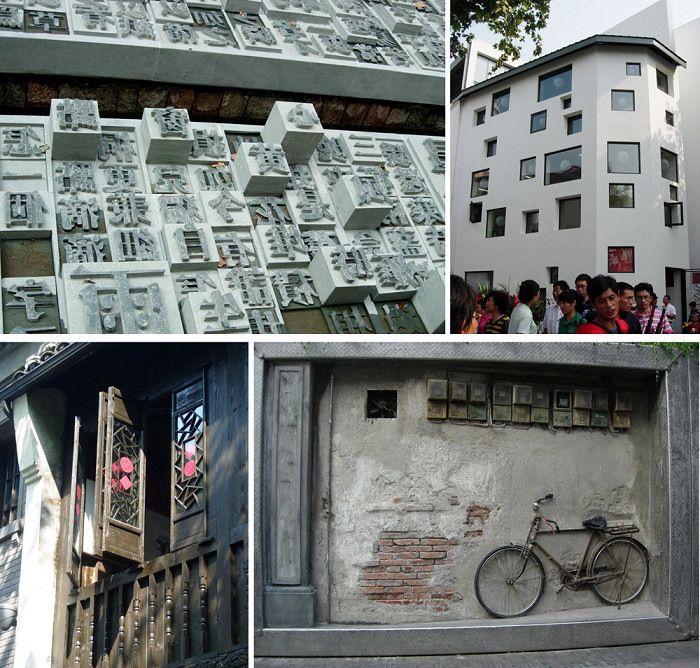 10、Zhejiang University Zhijiang Campus. This is the olades campus of Zhejiang university, with republican period style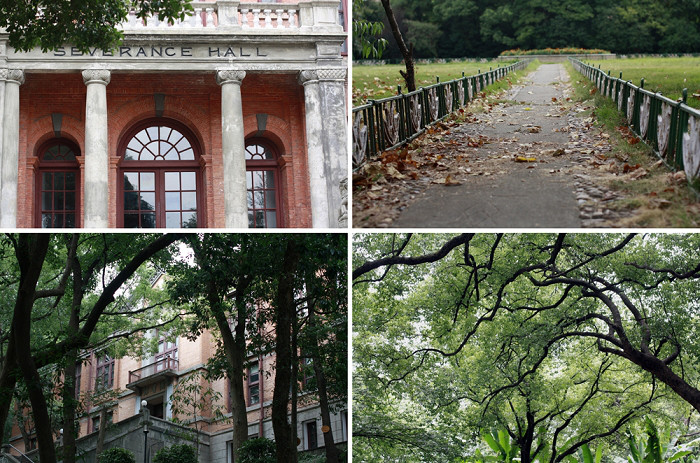 11、Su Causeway. Su Caseway is good place to watch sunset, with Yang Gong Caseway parallels to it. Also, Yang Gong Caseway is good place for riding bike.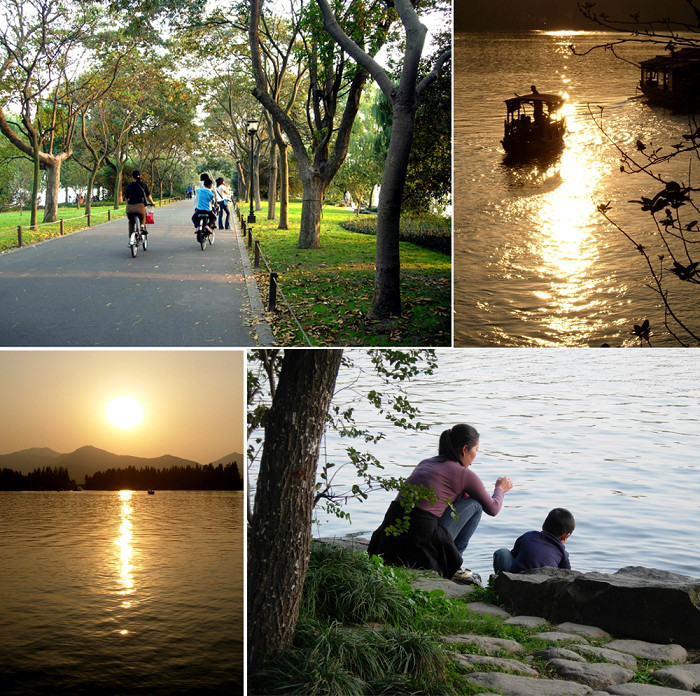 12、Wai Tong Cove. This is creativity yard, which was remoulded from farmer houses. Some exhibition & designing companies work here, making this place a land of idyllic beauty, nice to walk around.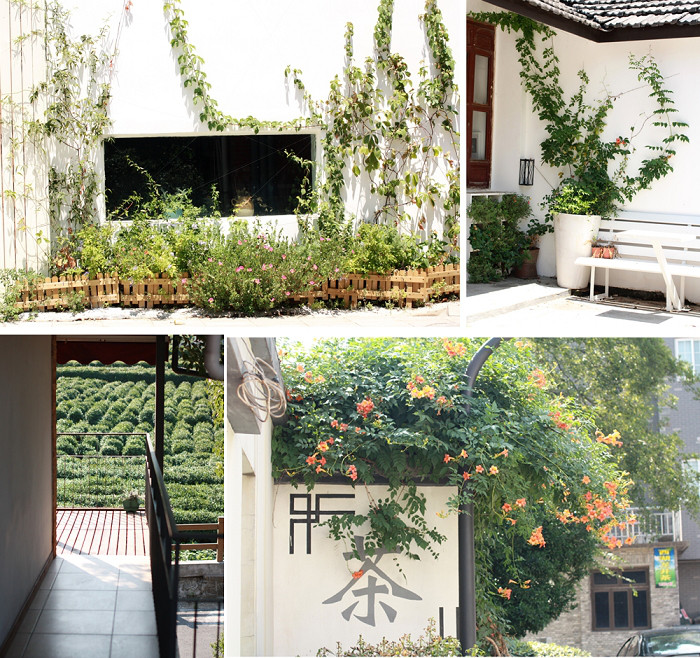 13、Si Lian 166 and Jiang Shu railway sites. transformed from Si Lian silk factories, very classic view with a half train head on the heritage site.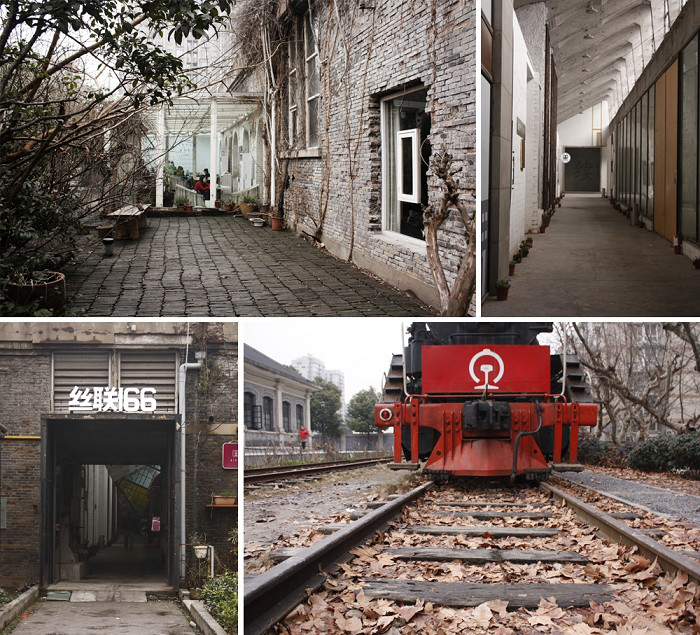 14、Ginkgo biloba forest at Chaohui II Distract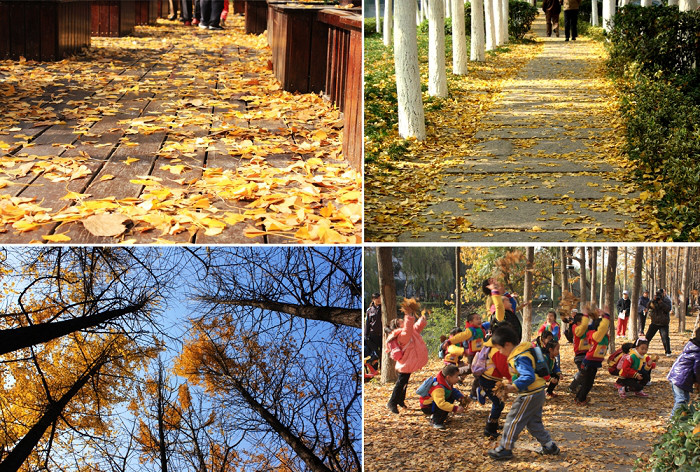 15、Xixi wetland bauhinia sections. When fall comes, tender reeds ripple in the wind which makes this place even closer to nature.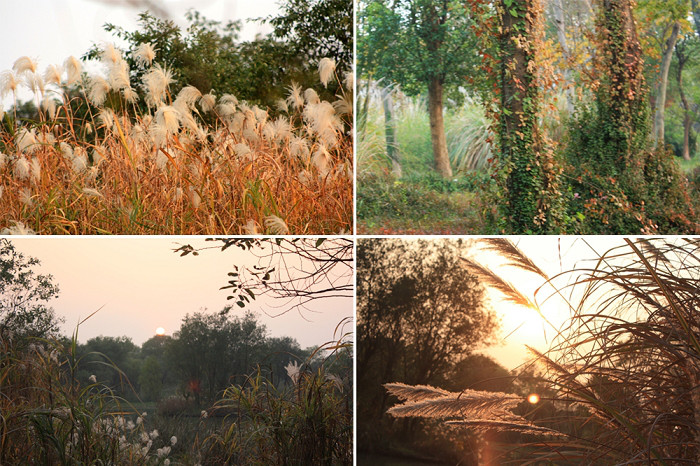 16、Xiangshan art academy. People who study here are really lucky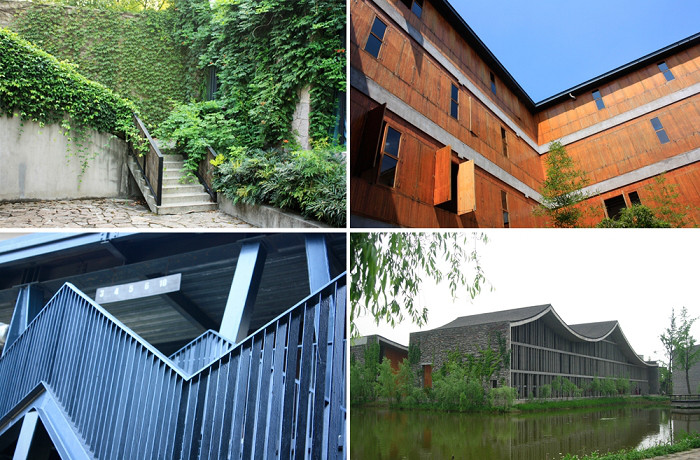 17、Qianjiang CBD. CBDCentral Business District of Hangzhou City, reflects Hangzhou's international style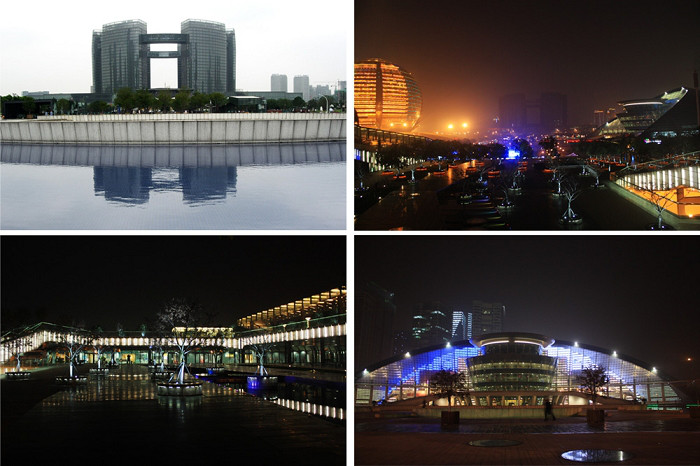 18、Phoenix creativity garden.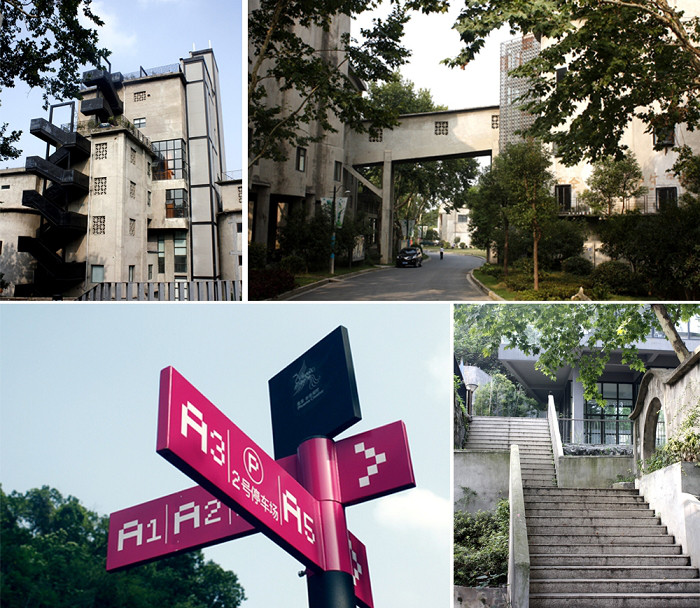 19、The Grand Beijing&Hangzhou Canal, Xiaohe Zhijie and Gongchen Bridge. The small towns of Chiang-Nan water country has an unique style of water country humanities special features.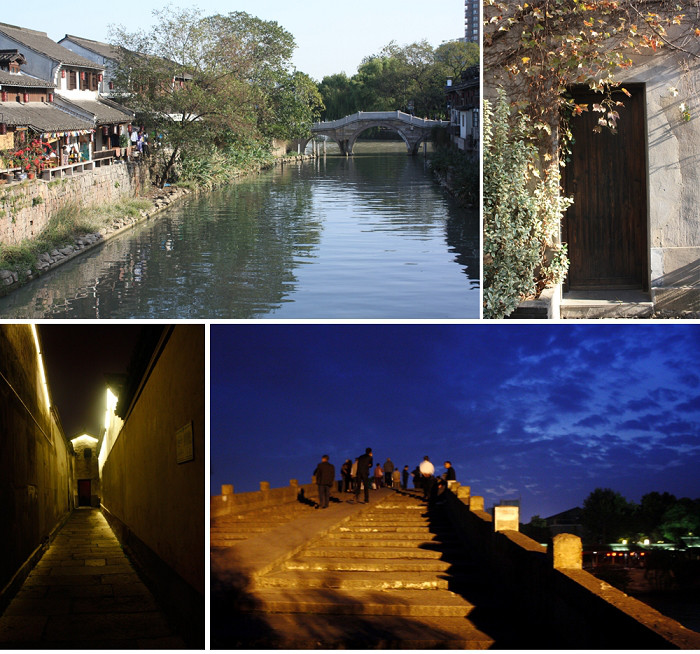 20、Dragon Well Road. The road gets most powerful color in fall.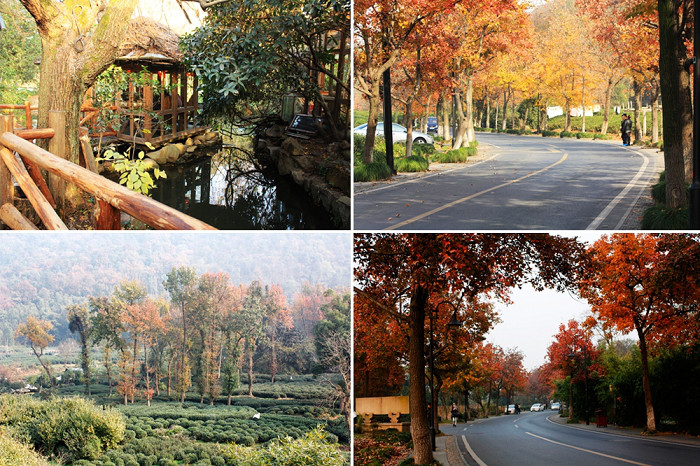 21、North Montain Road. North Montain is a typical representative of Hangzhou's fall season.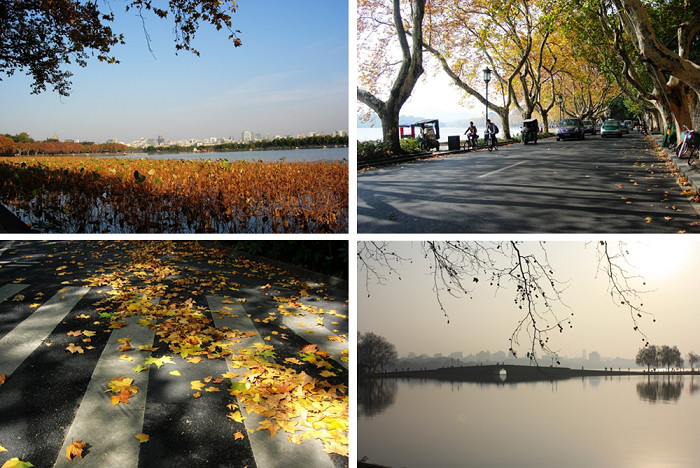 22、Ten miles Bamboo Diameter. A good route for montain hiking with tea montain, bamboo and thousand-year-old gingkos.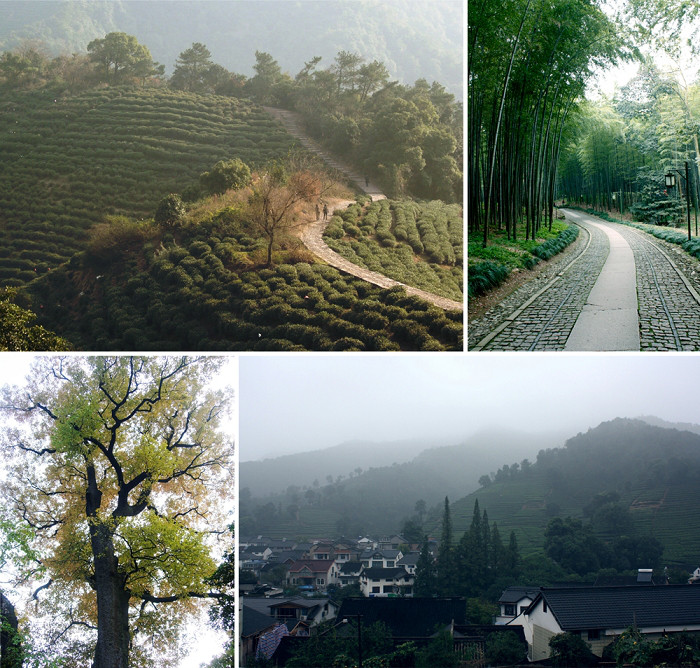 23、Maojiabu. See the beauty of montain, water, sunset at the same place